Ideally, you want to use a mouthguard whenever you participate in sports. However, if you're reading this, you have probably already lost your tooth and are therefore looking for a strong, natural-looking, and comfortable front tooth replacement option. Let's have a look at what can be done for you, depending on your particular circumstances:
● Dental Implants
● Dental Bridges
● Dentures
Comparing Front Tooth Replacement Options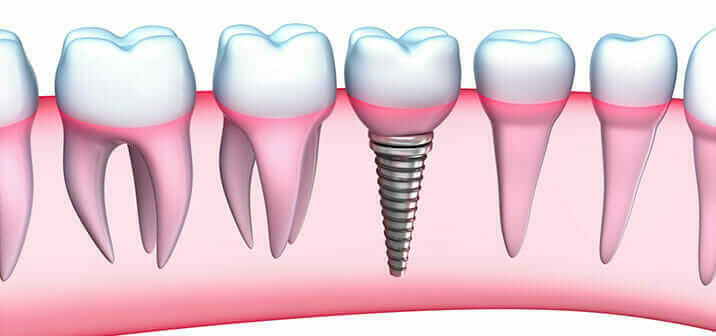 A dental implant is ideal because it is subtle. Dental implants are designed to match your natural teeth and provides a permanent replacement solution. It functions just like a natural tooth.
To replace your front tooth with a dental implant, a fitting will be inserted into your jaw bone. When it fuses with your jaw, it creates a secure root into which a false ceramic tooth is attached. This ceramic tooth will be shaped and colored to match your existing teeth in order to make it look natural. This treatment can take 3-5 months from the initial dental consultation to the insertion of the implant, the waiting time it takes for the implant to fuse with the jaw, and - finally - attaching the ceramic false tooth, depending on the individual's bone quality. In some cases, when a patient has exceptional bone quality, the implant may be inserted on the same day. However, follow-up appointments will still be required.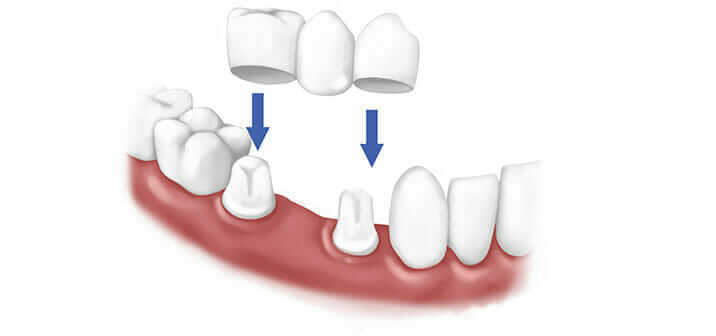 Dental bridges also provide a permanent replacement option, but cost much less than a dental implant, and require no dental implant. However, it should be noted that the two adjacent teeth will be altered permanently. The dentist will file the adjacent teeth down in order to turn them into abutment teeth, which are stumps to which the bridgework can be fixed. A replacement tooth root will be molded to fit into the gap, along with replacement front teeth for the adjacent stubs.
Bridges can still look and feel like natural implants, and they don't cause the same discomfort or awareness as dentures. You will be able to eat and talk as normal.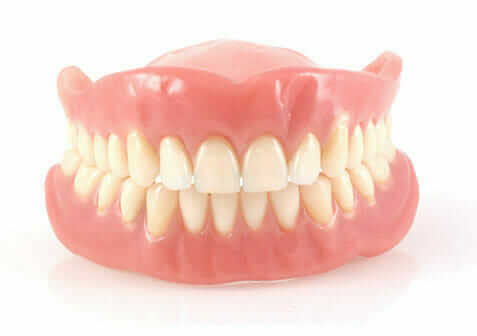 Dentures are another potential front tooth replacement option, however, they are temporary. Dentures are less secure than permanent options such as dental implants and dental bridges. While dentures are significantly cheaper than implants or bridges, they tend to be more awkward to use and less comfortable to wear. Dentures aren't the ideal option for replacing a missing front tooth or filling the gap, because they result in much more discomfort than a single tooth is worth. For that reason, many people stop wearing their dentures.
We would recommend bridgework on dental implants as much better options for front tooth replacement. Both these options are permanent front tooth replacement options, which look attractive and feel as comfortable as natural teeth. For that reason, dental bridges and dental implants result in much higher levels of patient satisfaction.