In a recent study, 81% of people feel their teeth look unattractive in photographs. In fact, 42% of people admitted that their smile would be the first thing they'd like to change about themselves.
Can you relate to these feelings? Do you find yourself giving close-lipped smiles to hide your less-than-perfect teeth?
If so, remember that it's never too late to get the beautiful smile you want. Over six million people have straightened their teeth with Invisalign braces, and the majority of them are adults.
Would you like to join them? Keep reading for seven compelling reasons why you should consider using Invisalign.
1. It's Discreet
Technically, you're never too old for Invisalign or braces. However, some adults may hesitate to get traditional metal braces because they worry they'll feel too self-conscious.
If discretion is your concern, Invisalign is your answer. Although they're not 100% invisible, someone would have to look at your mouth very closely to notice them.
Most patients report that they wear their aligners at work or school without anyone realizing they're wearing them.
2. You'll Get Terrific Results
Another reason some people hesitate to try Invisalign is they worry about subpar results. Since metal braces have been the standard for decades, can clear plastic aligners really accomplish the same task?
Yes! Invisalign braces exert gentle pressure to stimulate a natural process called bone remodeling. This transformation allows the bone and soft tissues that support the teeth to gradually move and reform. At the end of the treatment, your teeth are "locked" into their new, straight position.
This is exactly the same process that occurs with traditional metal braces. In fact, if you study before and after pictures, it's impossible to tell who had metal braces and who used Invisalign.
3. Invisalign Braces Are Comfortable
Metal braces have come a long way, but they're still known for causing some discomfort. The metal brackets and wires can cause irritation to the tongue, lips, and cheeks.
With Invisalign, you don't have to worry about any of those things. The clear plastic aligners are smooth and comfortable to wear. Because they're individually molded from a 3D model of your mouth, you'll enjoy a perfect fit.
Because Invisalign offers a lower level of force on your teeth than traditional braces, you'll also experience less sensitivity and tenderness.
4. You Won't Have to Change Your Diet
Another huge plus when it comes to Invisalign is you don't need to alter your diet.
Metal braces mean giving up a lot of foods you enjoy. This includes gum, sticky candies, popcorn, crunchy vegetables, and chewy meats. Basically, you need to avoid anything that's very crunchy, chewy, sticky, or hard until your braces come off.
Because Invisalign braces are removable, you can continue to enjoy all your favorite foods and snacks. Simply remove your aligners before each meal and replace them when you're finished.
5. Fewer Office Visits & Shorter Treatment Time
You'll still need to keep up with your regular routine of dental cleanings and checkups while you have Invisalign. However, since Invisalign doesn't require regular adjustments like metal braces do, they're a better fit for your busy lifestyle.
The exact schedule will depend on your case, but you can expect to visit your dentist once every six to eight weeks or so. These quick visits are just to ensure that everything is going as planned with the straightening process. There's nothing to adjust or tighten, so these checkups will be over in no time.
Another plus? You'll probably have a faster treatment plan than with metal braces. The average Invisalign user wears their aligners for 12 to 18 months, 22 hours per day. Just think: the smile of your dreams could be only a year away.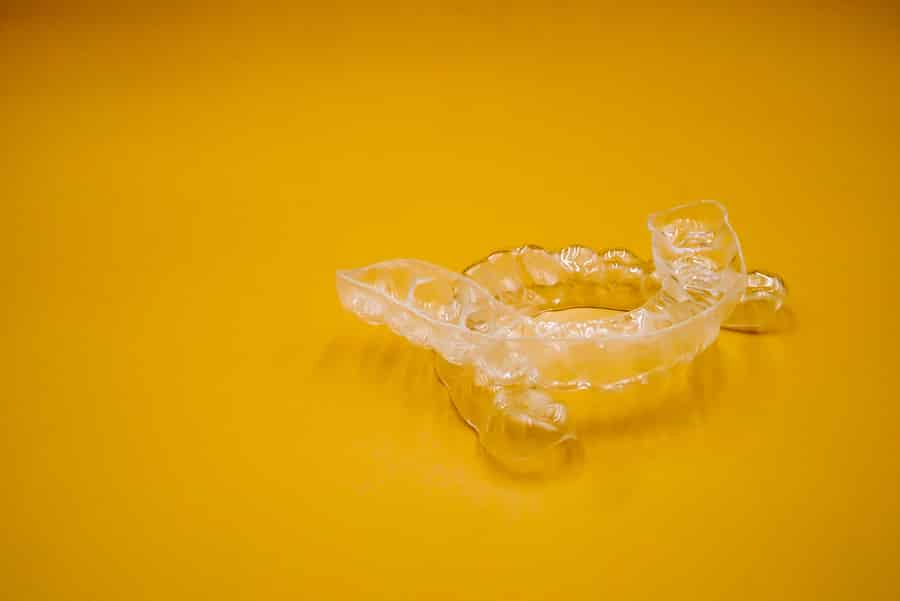 6. Your Confidence and Self-Esteem Will Soar
Let's not overlook the benefits of Invisalign that go beyond physically straightening your teeth. Think of how amazing you'll feel when you show off your straight, beautiful smile to the world.
Maybe you never had the chance to correct your smile when you were a child or a teen. Or maybe your teeth have shifted since any corrective work you had done in your younger years. Either way, this can have a dramatic effect on how you feel about yourself.
Achieving that healthy smile you've always wanted belongs at the top of your New Years' resolutions list. Your new confidence will carry over into your relationships, your career, and your overall well-being.
7. Invisalign Is More Affordable Than You Think
Let's tackle the final hurdle that might be holding you back: Invisalign cost. Are you concerned that straightening your teeth as an adult will be more expensive than if you were younger?
In most cases, it's not. The exact cost will depend on the complexity of your case and the number of aligners you'll need to straighten your teeth. When you meet with your dentist for an Invisalign consultation, they'll provide you with an upfront quote so there are no surprises later on.
You'll be happy to hear that many dental insurance plans cover at least some of the costs of Invisalign. Most dental clinics also offer affordable payment plans so you can pay for your new smile over time.
Looking for Invisalign Near Me?
One of the most common questions dentists hear is, "Does Invisalign work?" We can confidently tell you that the answer is, "Yes, it does!"
Invisalign braces are a discreet, comfortable, and affordable way to straighten your teeth. They're suitable for both teens and adults, so it's never too late to get the beautiful, healthy smile you've always wanted.
Would you like to discuss your smile with a gentle, caring dentist? The friendly staff at our Oshawa dental clinic are happy to answer your questions about Invisalign and other dental concerns.
Give us a call at (905) 432-5000 or use our online contact form to get in touch. We look forward to hearing from you1